'Medical Police' doesn't have the laughs to be a worthy 'Childrens Hospital' successor
Childrens Hospital was a TV show that began as a web series, then ran for seven seasons on Adult Swim in the early 2010s. It was very funny, with short, 11-minute episodes and a supremely weird sense of humor co-created by The State alumnus David Wain and former Daily Show correspondent Rob Corddry. The series often looked like they shot it for about $25, but punched above its weight with sharp writing and a stunning comedic roster (Megan Mullaly, Henry Winkler, the great Ken Marino!) plus guest stars such as Jon Hamm, Nick Kroll, Jordan Peele, and Lizzy Caplan.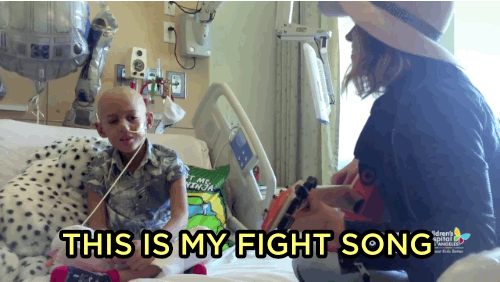 Medical Police, a direct sequel to Childrens Hospital on Netflix, has a lot of the same ingredients. It arrives from the same co-creators, who bill it as a spoof of TV procedurals, and includes much of the same cast, pushing two of the Childrens Hospital regulars, Erinn Hayes and Rob Huebel, to leads. Medical Police has got Netflix money, though, and looks about 100 times more expensive with lots of outdoor shooting locations and a plot that takes its story all over the world as its pediatricians try to stop a global pandemic.
The numbers, though, don't add up. Episodes of Medical Police are twice as long, at 22 minutes, than Childrens Hospital, and despite the bigger budget they're about a third as funny.
The 10-episode first season does a better job carbon copying the look and feel of the kinds of long-running crime franchises such as CSI and NCIS than standing on its own as a fresh comedy. Medical Police pulls punches at every turn on promising comedic premises in favor of getting on to the next location hop or wasting time on guest stars who don't add much to the story or the laughs.
Distressingly, Medical Police proves to be another example of a Netflix Originals series that is watchable and fine, but not as inspired or fully formed as its pedigree would suggest. After the recent Paul Rudd comedy Living With Yourself, Netflix doesn't need another high-concept, but mediocre sitcom.
Huebel and Hayes are occasionally very funny as Owen Maestro and Lola Spratt, doctors who are recruited into a secret, jet-setting investigative wing of the CDC. The two have the bland, lead-actor-in-a-show-only-grandparents-watch-on-CBS looks and faux grave urgency required for the roles. NCIS: Los Angeles vet Sarayu Blue leads them as their hard-charging boss McIntyre, but doesn't play up the self-parody that her role requires.
The show morphs into a countdown to extinction involving 3-D printers, double-crossing federal administrators, and, for some reason, Jason Schwartzman in a supercomputer van speaking with what's supposed to be a broadly comic European accent. How twee is this appearance? His character's name is "The Goldfinch."
Jokes That Aren't Really Jokes
The problems with Medical Police don't lie in the production (looks great), the premise (had potential!), or with Huebel and Hayes, who are in nearly every scene of the 10 episodes. It's squarely in the jokes, which never go far enough, like a stand-up comic who can't make eye contact on stage. Again and again, the recognition of a reference or trope (a high-stakes poker game with an arms dealer; tracking down a retired cop for guns and a place to lay low)  substitutes for actual jokes. "Ah, I get it," you  say as you nod in appreciation of what the show is going for. But you're not laughing.
For instance, the very funny Craig Robinson appears mid-season as the retired cop who is now helping get Chinese kids off the street by teaching them how to draw American-style comic strips. What's the payoff to this elaborate setup, which includes a view of the studio where children are busy drawing comics? The reading, out loud, of a comic strip modeled after "Cathy." That's the punchline. That's the whole joke.
Another attempt at humor is that the deadly virus spreading worldwide presents itself as a minor, barely visible shoulder rash. Someone dramatically revealing this little rash is shot as if this is a good way to mock series with a huge makeup budget. Maybe that's a joke?
Later on, Owen and Lola end up at a silent disco where everyone has headphones on and can't hear each other fart. The joke dies there with a few scattered, muted fart sounds. This didn't need to be the classic beans scene from Blazing Saddles,  but it's another example of a decent comedic setup that goes nowhere, either from laziness or an unwillingness to take ideas to their logical conclusion and then to push beyond that.
Occasionally, Medical Police will back into and deliver a solid line of comedy, such as Episode 2's self-aware discussion of Muslim profiling. Even as they're chasing a suspect, Owen and Lola debate whether they should arrest the suspect or if their white privilege is leading them astray. That's a solid bit, a great through line for the episode, but clever moments like get rare as the season goes on.
Things pick up toward the end of the season when the action returns to the fictional Sao Paolo hospital of the previous series with returning cast members Malin Akerman (with not much to do), Ken Marino, Henry Winkler, Lake Bell, and Michael Cera's voice as the hospital announcer bringing back the old chemistry.
The show grows sillier and funnier as the ensemble gets bigger, but by the finale, it shifts back to focusing on Owen and Lola and their new romance, which would be a spoiler if it seemed to matter at all.
So, what's left is to double down as a parody of a procedural that also functions as a decent procedural in and of itself. That doesn't work, either. The pandemic that takes up 10 episodes is the kind of two-twist plot that a real crime series like Bones would dispense of in one episode.
Medical Police predictably sets itself up for a second season of more action and one-third-there laughs. You hope they drop a few mentions of coronavirus, an actual plague that needs the attention of the Medical Police. But what it really makes you hope for is Megan Mullaly and a new season of Childrens Hospital.