The Pied Piper Crew Screws up One More Time on HBO's Past-Its-Version-Date 'Silicon Valley'
HBO's "Silicon Valley" exceeded its peak TV bandwidth about three seasons ago. What once appeared to be a cutting, true-to-life satire of where tech comes from repeated itself, lost key cast members, and got less funny as real-life tech titans loomed more dangerously in our lives with each passing year.
And now, it's over. The sitcom's finale made one more infinite loop around its familiar plot mechanic: tech founder and CEO Richard Hendricks (Thomas Middleditch) achieves great success with his startup Pied Piper, but then loses it all over some unexpected bit of bad luck. In case you haven't watched for a while, but want to know how it all wrapped up, the basics are these: Pied Piper eventually pivoted to creating PiperNet, a decentralized network system that would offer greater security, higher speeds, and self-ownership of user data than, say, 5G. The problem, as the penultimate episode revealed, was that it didn't work.
Weirdly, Richard's company spent six years, and precious TV seasons, developing technology that doesn't scale, meaning it falls apart when you try to add a massive number of users to it. In the second-to-last episode, Richard hacks together a fix that involves deploying artificial intelligence from the show's genius engineer Gilfoyle (Martin Starr) for the network to optimize itself. The rejiggering works, allowing Pied Piper to secure a multibillion dollar deal with AT&T to distribute the app as its next-generation wireless network. Got all that?
In the finale, which takes place soon after–but also 10 years later with a documentary crew reuniting the Pied Piper principals–Richard discovers days before launch that something is wrong with PiperNet. It's too good at breaking through barriers to its networking, including encryption. Let loose into the world, the technology will hack self-driving cars, infiltrate electrical grids, steal nuclear codes, you know, break all the things in the world.
After some agonizing, Richard makes the decision to torpedo the AT&T deal, but to do it in a way that will prevent others from copying the tech: by failing publicly in a big enough way to discourage anyone from following the same path.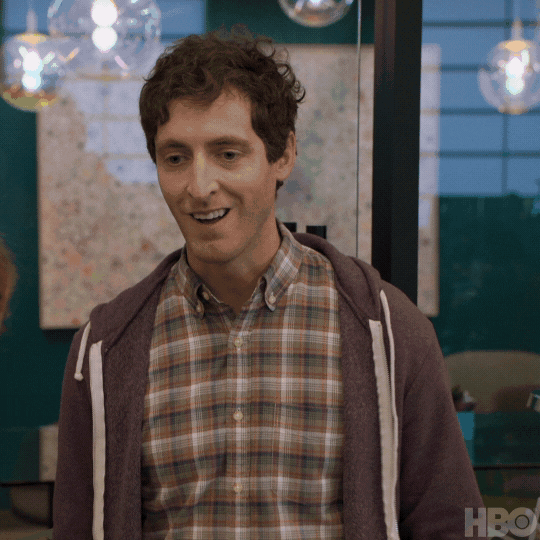 In terms of plot, it's a clever way to put a nail in Pied Piper's coffin. But it also reduces Richard's fate to a too-easy binary decision: save the world or end it? Richard, over six seasons, grew into a noxious, spineless troll, rationalizing his way toward bad policies and proving himself to be a terrible leader. But he's not a supervillain. In giving him a clean out, as humiliating as it may be, he gets to save the world and avoid wrestling with the complexities that most real-world tech companies would need to deal with: fixing something that may be inherently broken or dangerous in order to keep a company alive.
The finale stumbles in other ways. It teases an appearance by controversial ex-cast member T.J. Miller that never materializes, and shows like Parks and Recreation have done the 10-years-later documentary time jump much better. But as a warm sendoff, Silicon Valley does fine letting fans know that despite the intentional destruction of Pied Piper (which, too on-the-nose, involved summoning rats through the streets), nearly everyone landed fine. Laurie (Suzanne Cryer) is in jail for some reason, but Monica (Amanda Crew) goes to D.C. to work in nonprofits, Gilfoyle and Dinesh (Kumail Nanjiani) cofound a cybersecurity company, Gavin Belson (Matt Ross) is co-writing romance novels, Jared ends up working with the elderly, and Richard becomes a professor of tech ethics ("Tethics," as per the show) at Stanford University. Even Jian-Yang (Jimmy O. Yang), presumed dead, makes a clean getaway with Erlich Bachman's Pied Piper money.
Silicon Valley does save one savage rock lick for the final moments. Eager to impress his students and the documentary crew, Richard offers to show the last remaining copy of Pied Piper's source code. But he can't find the thumb drive; it's missing from his office desk. The show downplays the moment, but the message is clear: no one should ever trust Richard, of all people, with a secret or a technology so big it could destroy the world. All that's missing is an Emergency Broadcast Signal alerting Richard to an impending nuclear missile strike.
That's pitch black, Mike Judge and Alec Berg. Serving up a little more acid like that these last few seasons would have helped.